Your best choice for Ductless and Mini Split Heat Pumps!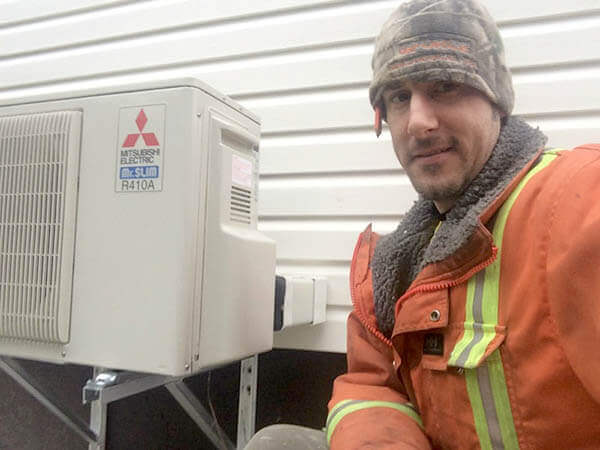 Researching ductless heat pump companies can be challenging. Some may not provide sufficient information about choosing the proper heat pump equipment while others overload you with details.
We respect your time so we have condensed the reasons for choosing GForce:
Reasons for choosing GForce for your Ductless Heat Pump:
GForce secializes in Ductless Heat Pumps and Mini Split Heat Pumps and Water Heaters.
Our service area includes Hammonds Plains, Bedford, Sackville, Tantallon, Dartmouth, Halifax, Fall River, Chester and Musquodoboit.
We service everything we sell.
Mitsubishi, our brand of choice, makes superior heat pumps using patented technology.
GForce is an MEQ (Mitsubishi Electric Quality) certified dealer.
Unsurpassed warranty:

Full 10 years on heat pump parts, compressor and labour, including diagnostic services.

All Installations are performed by Greg, the owner, a certified Red Seal refrigeration mechanic and sheet metal worker.

You deal directly with the owner.
Ensures maximum efficiency of heat pump equipment.
Heat pump installations are up to code.
All heat pump warranty requirements are met.

Trained by a skilled journeyman and extensive background in heat loss calculation and duct sizing.
I take pride in my work and care about the finish and appearance of the heat pump installation so I take the extra time required to ensure a quality job.
I am a 3rd generation HVAC service provider and business owner, working in the industry since 1990.