Welcome to
GForce Mechanical

, your trusted installer and resource for ductless heat pumps in Bedford, Sackville, Tantallon, Dartmouth, Halifax, Hammonds Plains, Fall River, Chester, all areas in-between and some beyond.
Do you want to make your home more comfortable and save money at the same time?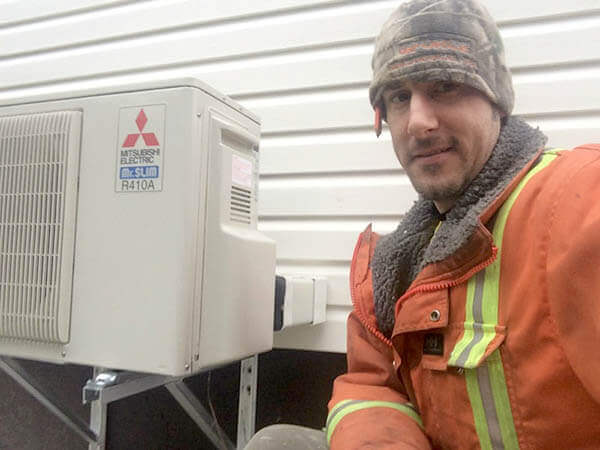 Heating and cooling homes is a major expense. Whether electric or oil, a heat pump can make a big difference. At GForce Mechanical Inc. we do not compromise on quality and workmanship and are so confident in Mitsubishi Heat Pumps and our installations we back everything with a 10 year warranty and even include diagnostic services. We recommend doing your research before deciding on the equipment and installer to ensure you know what to expect so we have answered a few of the most common questions and outlined a few considerations to ensure a perfect job.
We don't cut corners and believe in doing the job properly the first time. Our long-standing relationship with a licensed and certified electrician ensures proper installation and strict quality control standards give you peace of mind, knowing nothing was overlooked.
We know that no two homes/offices are the same and customers have different needs when it comes to heating. GForce is dedicated to providing the best possible heating/cooling solution, whether you live in Bedford, Sackville, Tantallon, Dartmouth, Halifax, Fall River, Chester or Musquodoboit.
Our commitment to you:
Perform the installation of your Mitsubishi heat pump to the highest quality standards.
Offer you heat pump options best suited for your home heating needs and budget.
Address all your heat pump questions or concerns objectively.
Earn your trust for future jobs or referrals.
How did GForce get started?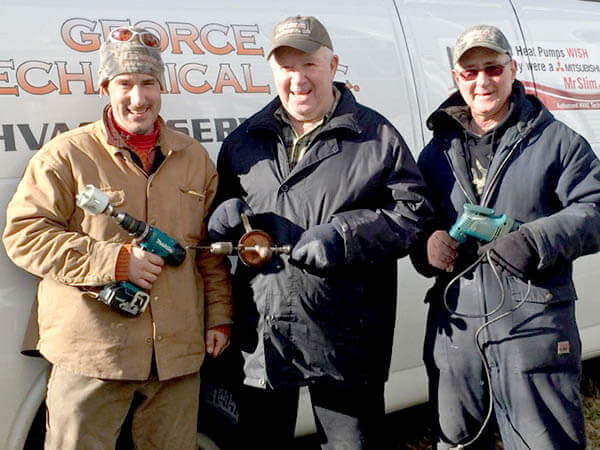 I am Greg Levy, the third generation of entrepreneurs in my family. My grandfather started his HVAC business in 1959 and I have been interested and involved in this industry since I was little, helping out as much as I could.
Running a business is in my blood and I always knew I would be working for myself one day, doing my very best to make sure my customers are happy. GForce Mechanical was born in 2008 and I have not looked back.
Let me prove my commitment to you. Contact me today so we can set up a free consultation and I will help you live more comfortably and save you money as well.
A bit of heat pump history ...
Heat pump technology has been around for quite some time, first realized in Switzerland where 75% of the new dwellings built are currently heated by heat pumps.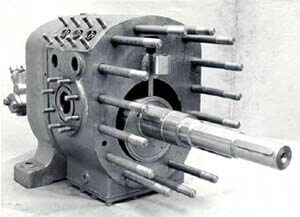 The principle of equivalence between work and heat was first established in 1842. A rolling piston compressor, the so-called "Rotasco" was designed in 1936. This compressor type was chosen for the first European heat pump in Zürich, Switzerland.
Switzerland suffered from a fuel supply shortage during and after the First World War. Hardship makes people creative and a heating using heat pumps were considered around 1918. 35 heat pumps for heating were installed from 1938-1945, the main heat sources being lake water, river water, ground water and waste heat.
A worldwide milestone was the installation of a heat pump in 1937/38 to replace single room wood stoves in Zürich City Hall. After 63 years of operation the historic heat pump was replaced by a new one.
After more than two decades heat pumps experienced a rebirth with the oil embargo of 1973 with the development of the second generation of heat pumps for central water heating systems for dwellings and semi detached houses. In the 1990s, cheaper, more efficient and more reliable heat pumps became available. The growing environmental problems made the idea of saving primary energy by heat pump heating more and more popular.
Maximize usage of your heat pump as your primary heating system.
Experiment with your heat pump settings to achieve the right balance. Consider setting your older system's thermostat to at least 10 degrees cooler than your heat pump thermostat. By doing this, you will be using your older system only as back-up.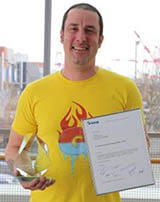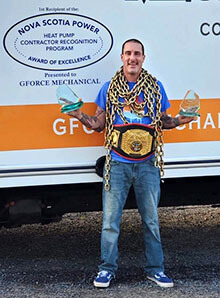 2017: First winner ever of the award.
2020: First company ever to win the award twice!
Nova Scotia Power established its Heat Pump Contractor Recognition Program. Each quarter, an award is presented to an eligible contractor that exemplifies customer satisfaction, safety, quality installation, and attention to detail.
Did you know?
"When it comes to heat pumps there are vast differences in quality and warranty."
"Mitsubishi heat pumps can detect cold spots, providing heat where needed."
"Mitsubishi heat pumps have heaters in the outside units to improve reliability and make the compressor last longer."
"Proper installation of a heat pump is just as important as the equipment."
"Time to replace your hot water heater? You may want to consider a heat pump hot water heater."
Zuba-Central: How it works